When deciding to invest in fencing, start by assessing your needs. Consider the size of the space, the expectations for the use of the areas on both sides of the fence and the reason you are enclosing the area. Once you know what you need, it's easier to sort out your options.
Know Which Areas You Are Fencing
Narrow down your options by identifying your need for fencing. This will help you decide when estimating how much material you will need and what the cost of those materials might be.
Consider Safety Fencing for Your Yard and Pool – This type of fence can be made of the material of your choice, but will meet Florida's specifications for protecting children from pool-related death and injuries.
Privacy Fencing for Your Property – If you are looking to create a sense of seclusion, you are looking for privacy fencing for the perimeter of your yard or entire property. Privacy fences can also be customized to match the design of your home, but this is more fencing than simply surrounding a small area within your yard, so make sure you are you pleased with your selection.
Quality Temporary Fencing – Even though this is less of an investment than a permanent fence, look for quality materials and installation.
Select the Right Material for Your Needs and Budget
You should take your budget and the exposure the fence will receive to decide which material will be best. Remember to factor in the weather for durability. Think also about how visible it will be because that will determine how attractive you'll want your fence to be.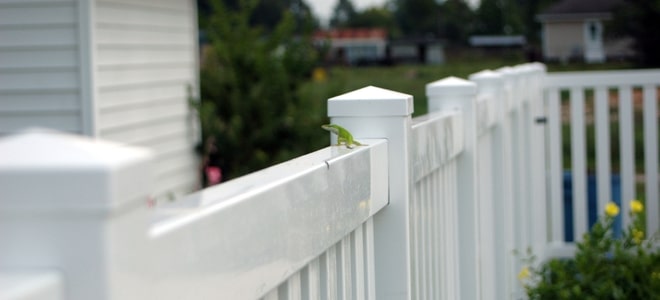 Vinyl Can Be Durable and Easy – If you're looking to put a fence around your property, vinyl fencing is popular, especially in Western Florida. Vinyl fencing will not break during high wind and storms. This type requires very little upkeep, and its color and strength won't diminish over time. Vinyl is also non-toxic and safe for family and pets.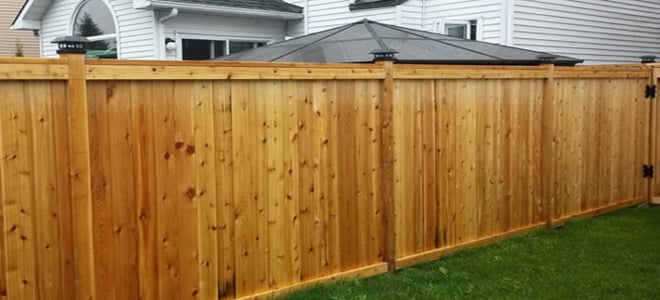 Wood Fencing Creates a Natural Look – Wood fencing comes in many styles, like shadow box, stockade and board-on-board. Privacy fences are often made of wood for its decorative appeal.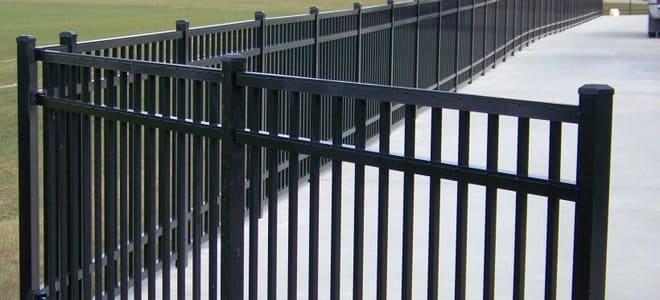 The Versatility of Aluminum – Commercial and residential properties often use aluminum fencing because it's versatile, durable and stylish. This type of fencing can be crafted to meet your need, and can be used for pool enclosures, railings for stairs and temporary fencing.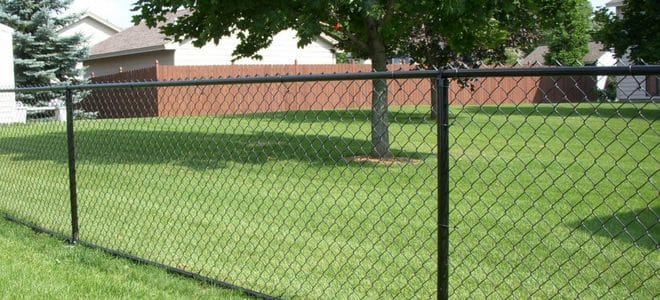 Chain Link Fencing for Commercial Needs – Chain link is most often used for commercial areas. These are great for larger areas and can be me crafted to meet your precise need.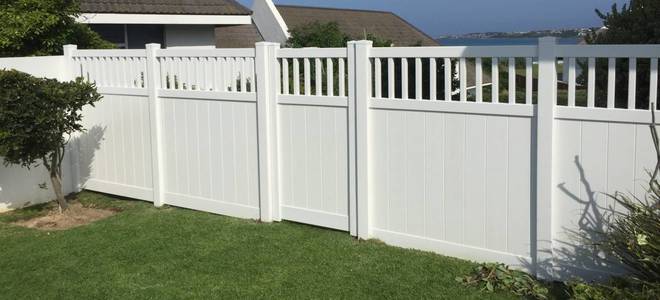 PVC is a Great Multi-Purpose Solution – PVC fencing is incredibly versatile. It's easily customized and can be painted any color and designed to match any environment. This is a great option for fencing for your pool, garage or gate. One of the biggest advantages to choosing PVC is that it won't splinter, which makes it safe for areas with children and pets.
Once You Know What You Want, It's Easy!
Getting quality fencing to meet your needs isn't hard when you know what's available and what you want!
Contact us on (954) 369-5506 for a free survey and quote.
You can also email us: info@browardcountyfence.com or view our website at https://browardcountyfence.com.