Adding a deck to your home can be a necessity born out of practical need, or simply a choice that adds some aesthetic value to your home.
Either way, it offers a great option and extra outdoor space for friends and family to gather and just relax over a meal enjoying a nice view.
We are masters at deck construction, whether big or small. We have been building decks for many years for numerous satisfied clients with varied deck needs.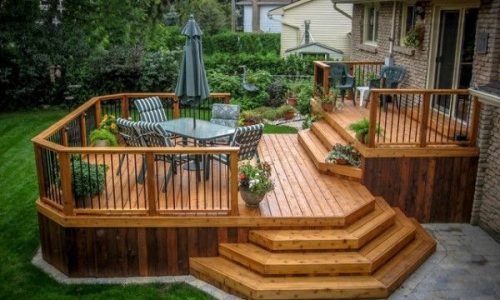 Our team takes the time to listen to your deck needs and examine the area in order to come up with a deck design that incorporates your desires.
In our experience, most clients usually want a deck that is spacious for dining, pool deck, container gardening, entertaining, and such. It is these aspects that actually determine the size of the deck.
Unfortunately, most homes have limited space and therefore few options in terms of where to construct a deck. However, if you have more space, then there's more leeway in terms of size, design and location.
Aspects we consider with you while designing include;
House proximity
View
Privacy
Sun and shade
Wind
Rain and snow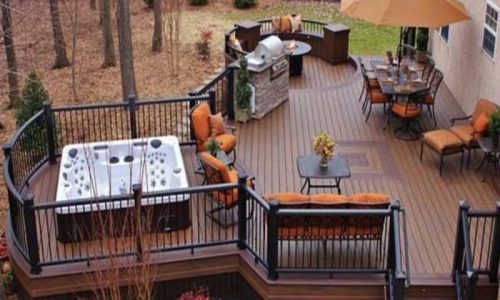 No matter how small, simple, or elaborate you want your deck to be, our team will not only listen to you but design with your wishes in mind.
After designing, we will share that plan with you before we move forward to construction.
There are plenty of options when it comes to deck Materials. The material choice is an important one as it does significantly affect the overall cost.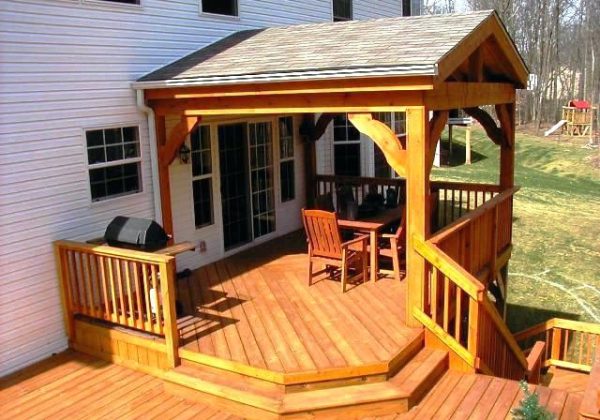 Cedar is popular for deck construction because it is fairly available and economic. It is also durable owing to its natural attributes. Being a fragrant wood, it naturally repels insect infestations and rot.
What's more, the grains are even, providing an appealing finish. This is in addition to the fact that it comes with natural different warm hues to select from.
Cedar has great stability and is less likely to cup, warp or split. It's thermal properties also enable it to stay cool even in a hot climate. Staining is recommended for protection against the elements and enhances durability.
This option works well for outdoors thus making it ideal for deck construction. It has a long life span and is probably the most economical option. Wood that has been pressure treated and painted can last upward of 40 years.
Being inexpensive, readily available, termite resistant and easy to maintain makes this material a viable option.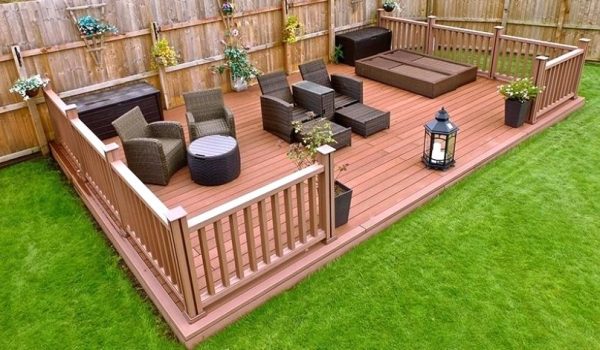 Composite provides good aesthetics and is easy to work with. Clients love it because of the diversity of colours that it comes with.
It has excellent durability with no splits and weather resistant. Also, it provides a seamless finish as screws and other hardware can be concealed. Lighter colours are recommended as they are less likely to burn bare feet.  
The only drawback is that it can be expensive.
To sum up, if you are planning on building a deck, it would be of much benefit to you if you work with the best team as this is the only way to watch your dream deck materialize. Our warranty is five years because we use the best deck building techniques available.
Call us today for new deck construction as well as deck maintenance.